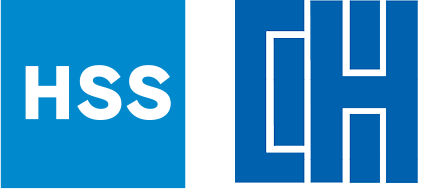 My colleagues and I from the Hospital for Special Surgery in New York are so excited to be part of the inaugural "New York at Rome in Special Shoulder Surgery" conference in conjunction with the renowned Concordia Hospital in Rome. The Hospital for Special Surgery is delighted to be involved in this outstanding educational event, which has been a long-time wish for Dr. Di Giacomo and myself after many years of working together in shoulder education. I am honored to serve as Co-Chairman with Giovanni for this meeting and we have put together a comprehensive course on all aspects of shoulder pathology. We have invited an outstanding international team of shoulder surgeons, radiologists and physical therapists to present the most up-to-date information and recommendations. We will be discussing the latest techniques in diagnosis, treatment and rehabilitation of many common and some controversial shoulder problems including common rotator cuff and instability disorders, complex reconstructions and even current philosophies of sports injuries. We look forward to seeing you in Rome for this 'shoulder adventure' in May 2020.

D. Dines, G. Di Giacomo
WELCOME MESSAGE
Chairmen/NEWYORK AT ROME 2020
---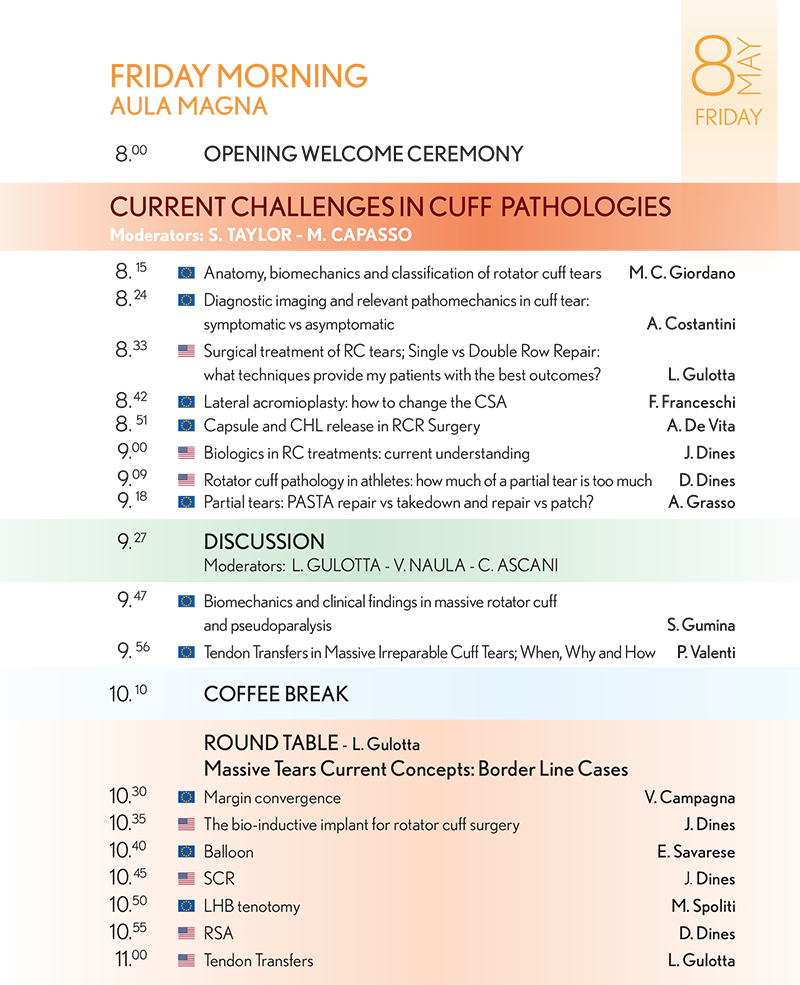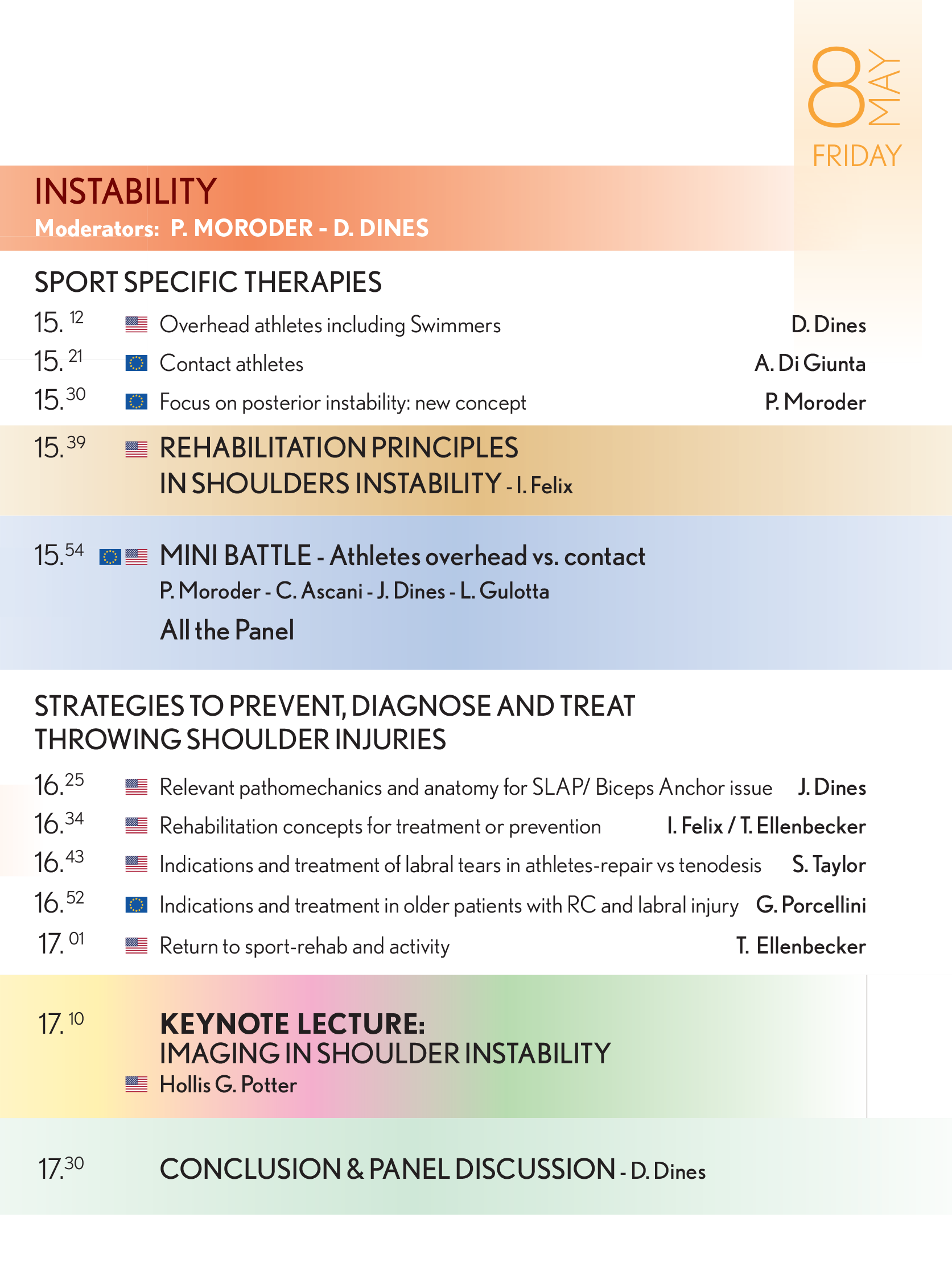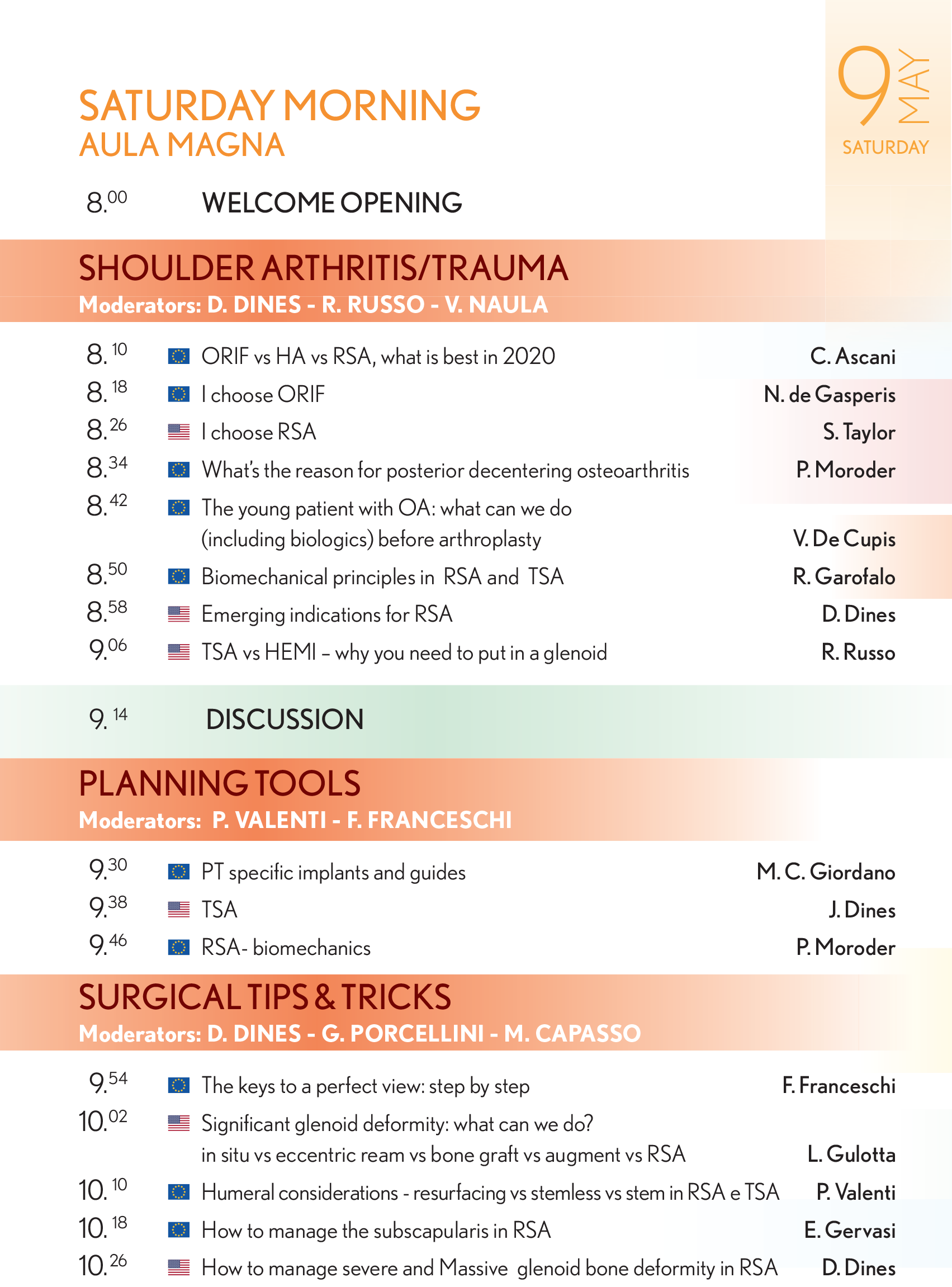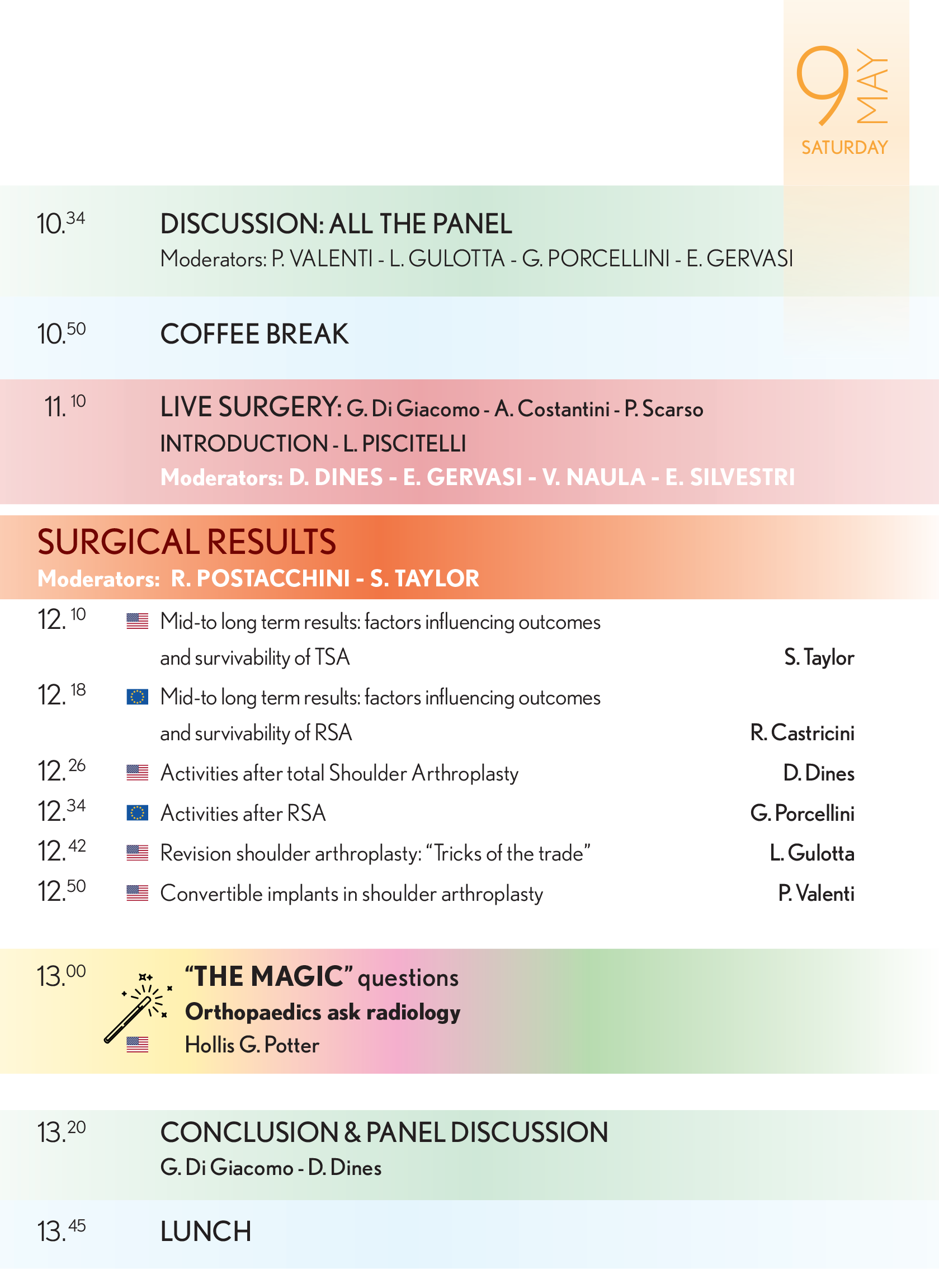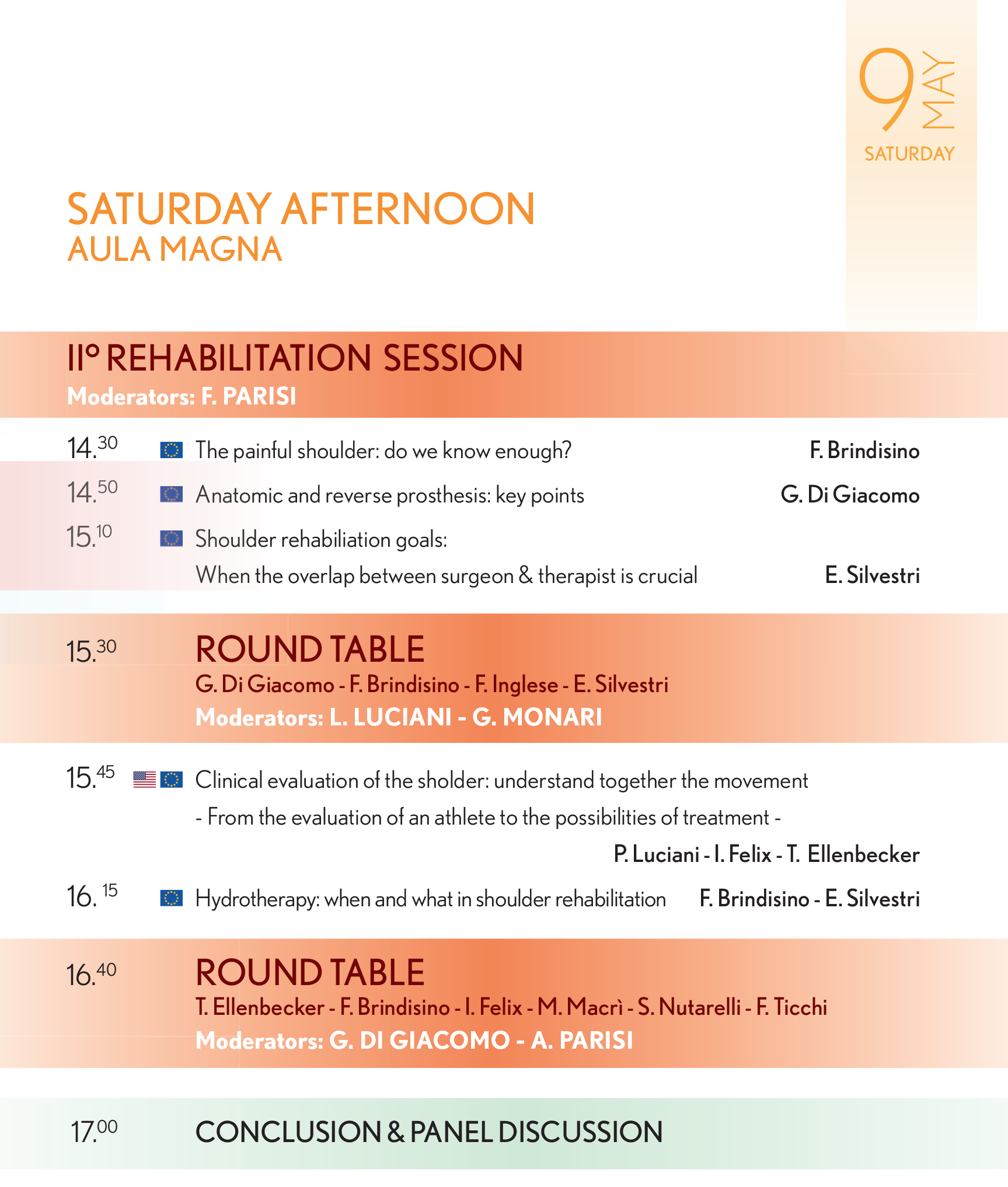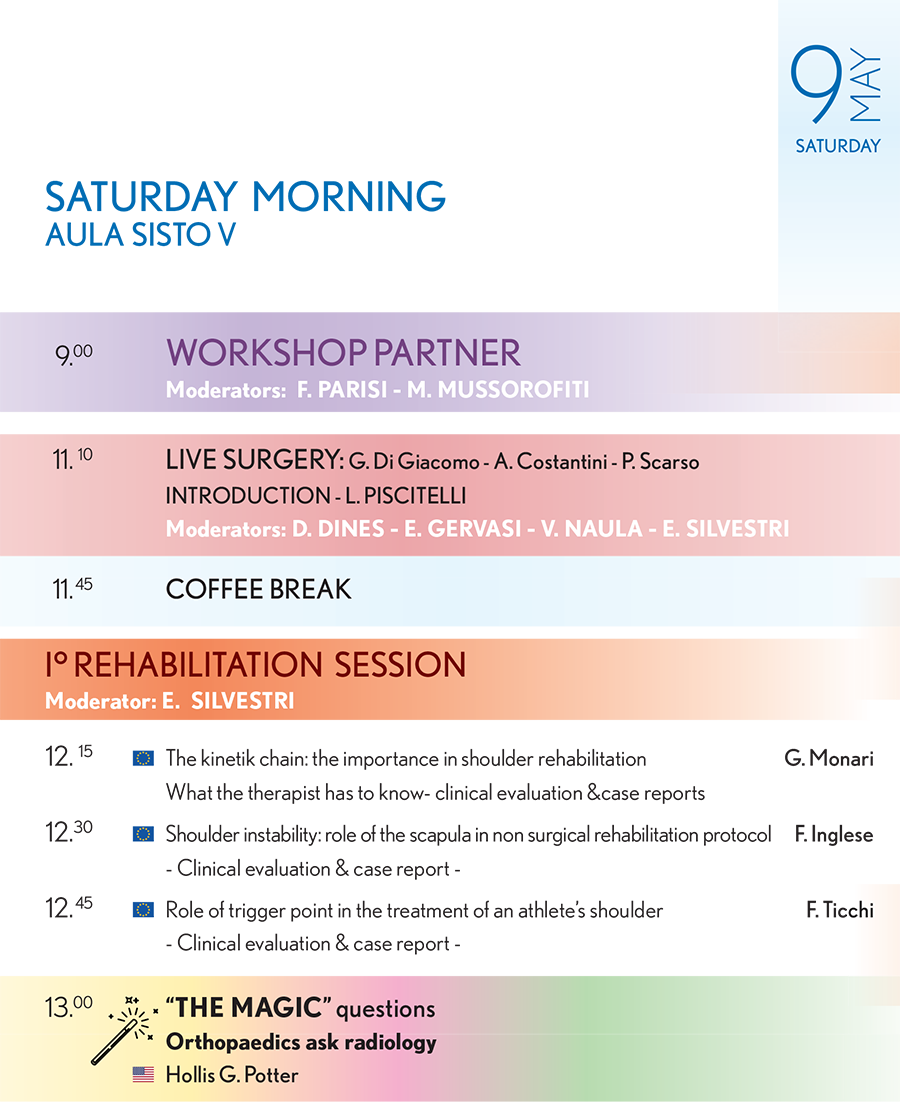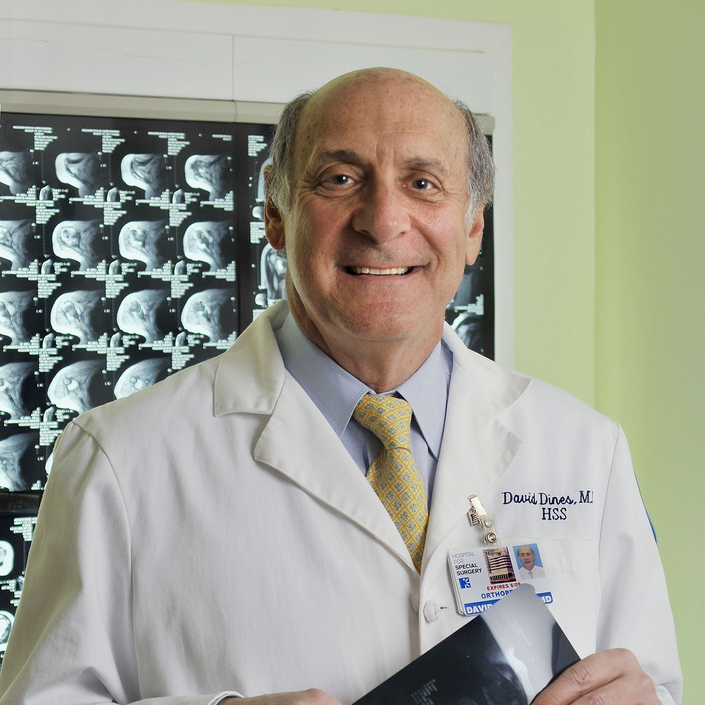 D. Dines, MD
Hospital for Special Surgery
New York – USA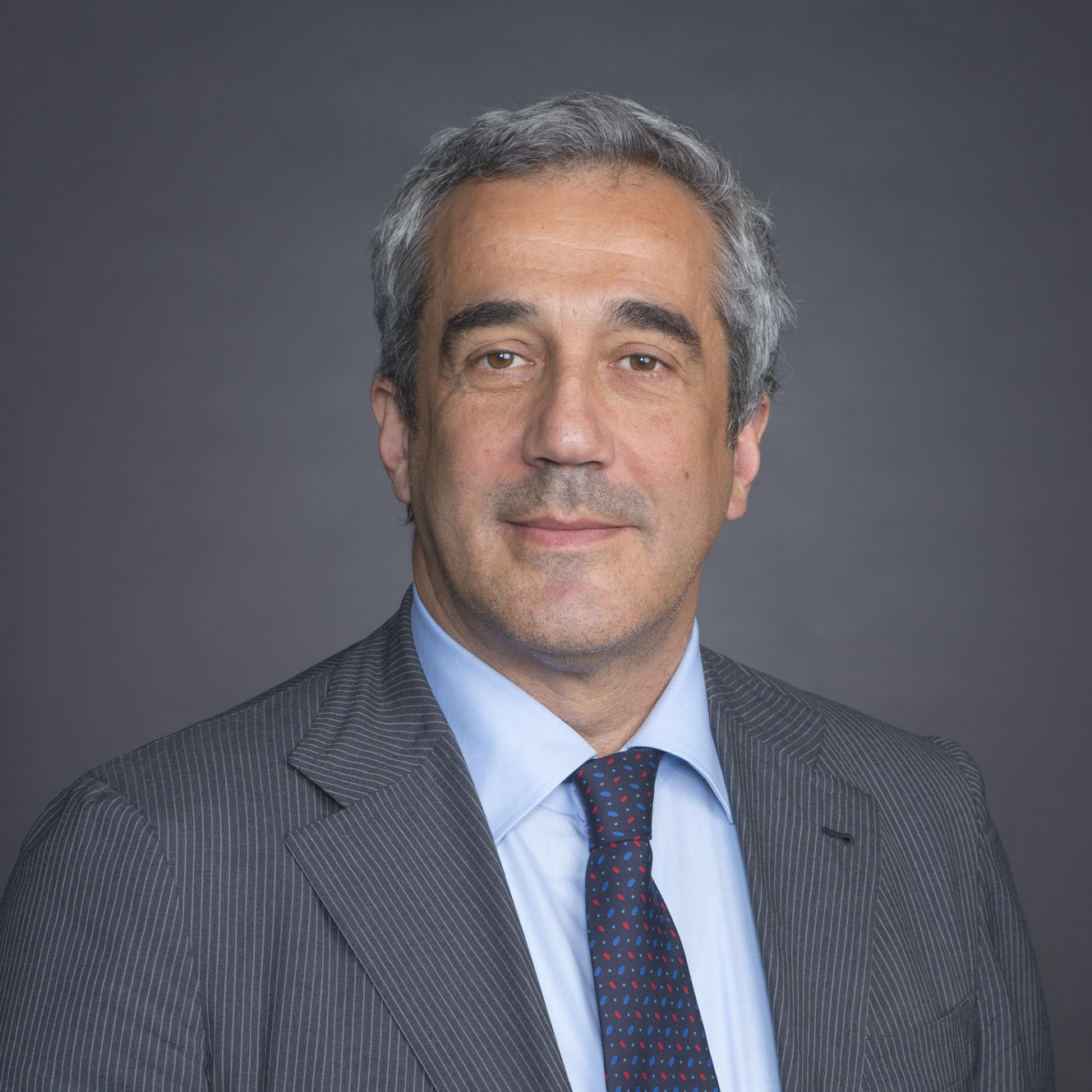 G. Di Giacomo, MD
Concordia Hospital
Rome – Italy

A. Costantini, MD
Rome – Italy
A. De Vita, MD
Rome – Italy


Ascani Claudio – Italy
Brindisino Fabrizio – Italy
Campagna Vincenzo – Italy
Capasso Myriam – Venezuela
Castricini Roberto – Italy
Costantini Alberto – Italy
De Cupis Vincenzo – Italy
De Gasperis Nicola – Italy
De Vita Andrea – Italy
Di Giacomo Giovanni – Italy
Di Giunta Angelo – Italy
Dines David – USA
Dines Joshua – USA
Ellenbecker Todd – USA
Felix Ioonna – USA
Franceschi Francesco – Italy
Garofalo Raffaele – Italy
Gervasi Enrico – Italy
Giordano M. Charles – Italy
Grasso Andrea – Italia
Gualdi Gianfranco – Italy
Gulotta Lawrence – USA
Gumina Stefano – Italy
Inglese Francesco – Italy

Luciani Luca – Italy
Luciani Piergiorgio – Italy
Macrì Marco – Italy
Maiotti Marco – Italy
Margheritini Fabrizio – Italy
Monari Giuseppe – Italy
Moroder Philipp – Germany
Mussorofiti Marco – Italy
Naula Merino Victor M – Ecuador
Nutarelli Sebastiano – Italy
Parisi Filippo – Italy
Parisi Attilio – Italy
Piscitelli Luigi – Italy
Porcellini Giuseppe – Italy
Postacchini Roberto – Italy
Potter G. Hollis – USA
Pugliese Mattia – Italy
Russo Raffaele – Italy
Savarese Eugenio – Italy
Scarso Paolo – Italy
Silvestri Elena – Italy
Spoliti Marco – Italy
Taylor Samuel A. – USA
Ticchi Francesco -Italy
Valenti Philippe – France


Participation is free upon completion of the registration form.
The speeches of the whole day on Friday 8 May and on the morning of Saturday 9 May in the aula magna will be in English.
The Saturday morning workshop in venue Sisto V and the aula magna sessions on Saturday afternoon will be in Italian.
Headphones can be reserved for simultaneous translation during registration. 


AUDITORIUM SERAPHICUM
Via del Serafico, 1 – Rome

Autobus: 31 – 671 (Laurentina/Serafico) – 764 (Serafico/Bianchini) – 771
Metro: B Laurentina
Train: FC2 Eur Magliana


The guest house of the Auditorium is available for participants. About 40 rooms divided into single, double, triple and quadruple rooms. All rooms have a bathroom and offer a welcome kit, hairdryer, WIFI, some rooms are also equipped with television and air conditioning. For information and reservations contact the guesthouse.
T. +39 06 515 031
Ref. Antonio Rizzuto
---
Shoulder Event is in agreement with the Crowne Plaza Rome St. Peter's for the period 7 – 10 May 2020.
Double room for single use at € 150.00 per night, VAT and breakfast included, city tax not included
Double / Twin room at € 165.00 per night, VAT and breakfast included, city tax not included
To book click here by entering your dates of stay and in the "group code" box the booking code CPR


Concordia Hospital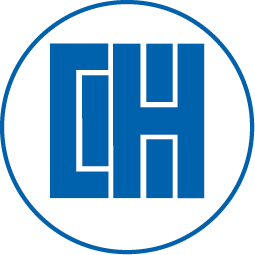 Located near Rome's Pyramid of Cestius, Concordia Hospital, since being established in 1980, has become a leader not only in Italy but worldwide in Orthopaedic Surgery and Traumatology treating 2000 cases in 2019. Concordia's Research Department, headed by Dr. G. Di Giacomo has produced papers published in internationally recognized journals, over 6 books ranging from shoulder surgery and rehabilitation to tennis medicine and invented the "Wedged Profile Plate" for the Latarjet procedure. An Isakos approved teaching Center through 2021, in 2019 more than 50 Fellows from 8 diff erent countries have participated in Concordia's Fellowship programs and more than 600 doctors, physical therapists, and nurses from all-over have taken part of the weekly live surgery sessions.
Hospital for Special Surgery
HSS is the world's leading academic medical center focused on musculoskeletal health. At its core is Hospital for Special Surgery, nationally ranked No. 1 in orthopedics (for the tenth consecutive year) and No. 3 in rheumatology by U.S. News & World Report (2018-2019). Founded in 1863, the Hospital has one of the lowest infection rates in the country and was the first in New York State to receive Magnet Recognition for Excellence in Nursing Service from the American Nurses Credentialing Center four consecutive times. HSS has a main campus in New York City and facilities in New Jersey, Connecticut, in the Long Island and Westchester County regions of New York State and coming soon in Florida. In 2017 HSS provided care to 135,000 patients and performed more than 32,000 surgical procedures. People from all 50 U.S. states and 80 countries travelled to receive care at HSS. In addition to patient care, HSS leads the field in research, innovation and education.

CONCORDIA HOSPITAL
Via delle Sette Chiese, 90 – Roma
t +39 06 5127186 / 51600248
eventi@spalla.it